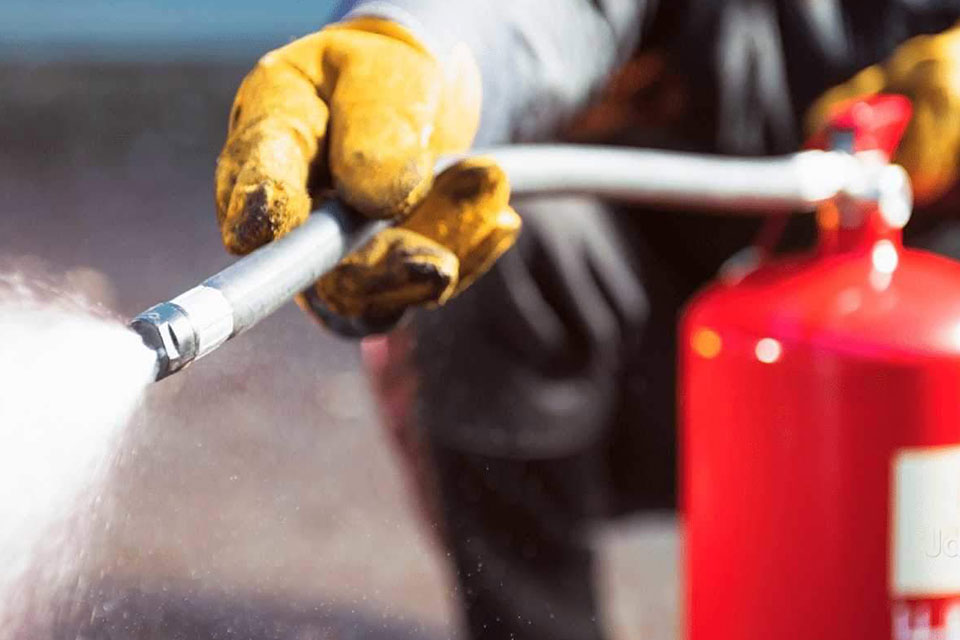 Atlas group is known for having one of the best corporate practises in the industry & Atlas Battery has always been highlighted for its exceptional emphasis on safety. Atlas Battery actively holds fire drills and safety weeks twice every year. It has recently received OHSAS certification which has motivated Atlas Battery to be more focused upon ensuring 100% safety for its employees.
It has been 6 months since I joined Atlas Battery & I was in my 5th month when we got an email from HR department asking our boss to nominate us for safety week trainings. There were around 4-5 topics for trainings which included; General Fitness, Fire Safety Training, First Aid training, Civil defence training & CPR training. My boss chose Fire Safety training for me knowing my interest in 'fire games'.
My session was held at Atlas Battery SITE office at around 2:30 pm. The session was headed by Mr. Ifthikar Ul Hasan Faridy who is the manager of Safety & security at Atlas Battery. The first hour of the session was a presentation explaining different types of fires that can possibly be aggravated as a result of any unforeseen events or happenings. The types of fires included those that are spread as a result of flammable liquids, flammable gases, electrical equipment's & combustible materials etc. After that, a brief lesson on the types of cylinders were given along with usage of fire extinguishers to counteract different types of fire.
The best part of the session started off when we were asked to step out for a practical demonstration of the fire training learnings. There was an external expert from the fire fighting team who trained and gave a brief on how to use the fire extinguisher.  Being the only women in that session I was expected to try all the steps first. I was asked to extinguish the wooden fire & the fire on metal. After the successful accomplishment of those tasks, we were all given some major tips and then a photo session was done to seal the training session.