Atlas Battery has always been a proponent of fledgling brands and start-ups making their voices heard. That's because a long time ago, AGS was a start-up itself. Back then, there were neither any support structures or supportive brands in the Pakistani business ecosystem.
Not much has changed since then. There are still no support ecosystems barring a few incubation centres. In the midst of this bleak outlook, Atlas continues to strive to support nascent start-ups as much as possible. Pakwheels' Auto-show brand is one such classic example. AGS spent pretty much the entire previous decade erecting an auto-show in tandem with the Pakwheels management, that the Pakistanis could be proud of. Without this support and nurturing, the Pakwheels auto-shows couldn't have become what they have today.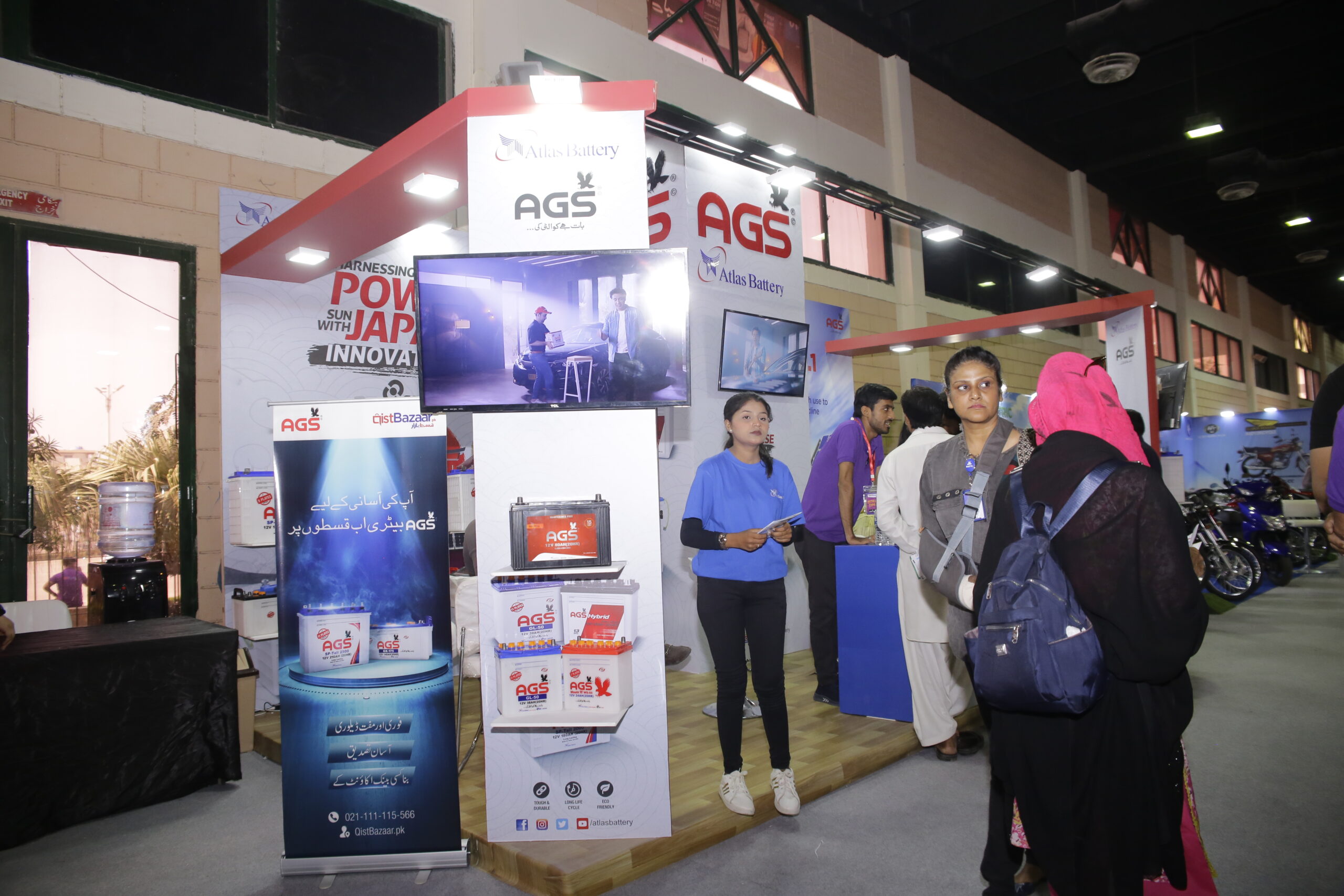 Qist Bazaar appears to be history repeating itself, only in a good way. And this time around, the beneficiary is Qist Bazaar.
What is Qist Bazaar?
Founded in 2021, QistBazaar is yet another e-commerce platform amongst a plethora of others, but with a twist to the story, affordable monthly installments. On top of that, it has received some sort of coveted certification, under the Shariah Governance Regulations of 2018. it has enlisted the expertise of a Shariah advisor Mufti Ibrahim Essa from Alhamd Shariah Advisory services Pvt Ltd to structure their financial products and services in compliance with Shariah regulations.
But how exactly does AGS support such brands in general, and Qist Bazaar in particular?
Presence. Yes. Presence. Why do you think industrialists and billionaires call up A-list celebrities at their parties? Star power. The very presence of a mega brand lends its star power to brands in its proximity.
AGS with its massive star power strives to illuminate all in its wake. This time around it was Qist Bazaar that benefited enormously from the AGS presence, especially since there were only a few major brand present at the event.
But that's not all it did. It added even more value to the proceedings by conducting free battery check-ups to Qist Bazaar visitors, offering them gifts as well.
And finally, AGS uses its enormous influence in the digitalscape to mold public opinion, something which the nascent Qist Bazaar would definitely benefit more. Who knows, one day it may grow up to be a giant going head-on with Daraz.